---
The Depot is a multi-arts, photography, and film studio conveniently located a short walk from Ladywell Station in South East London. A local heritage site, this well-preserved Victorian warehouse offers a stunning setting for a range of projects.

Our spacious facility is one of London's few remaining late-nineteenth century commercial depositories boasting an original interior. Its period features – including exposed brick walls, wooden floors, striking metal pillars and wrought iron window frames make it a versatile location for castings, films, events, photography, video production, and fashion shoots. Part of the space can be used as build space for larger production as there is ample space.

---
K E Y F A C I L I T I E S

6000sqft interior, split between two floors
3000sqft (approx) Ground floor Unit
1500sqft Outdoor area, raw/industrial look
Kitchen Area
Infinity Wall
Hair and Make up
Changing Area
Large Seating Area
Exposed brick work
Wooden floors
Functioning Victorian freight elevator
Large wrought Iron warehouse windows (With blackout capabilities)
Comprehensive power distributed over the two floors, including Three phase.
---
F L O O R P L A N S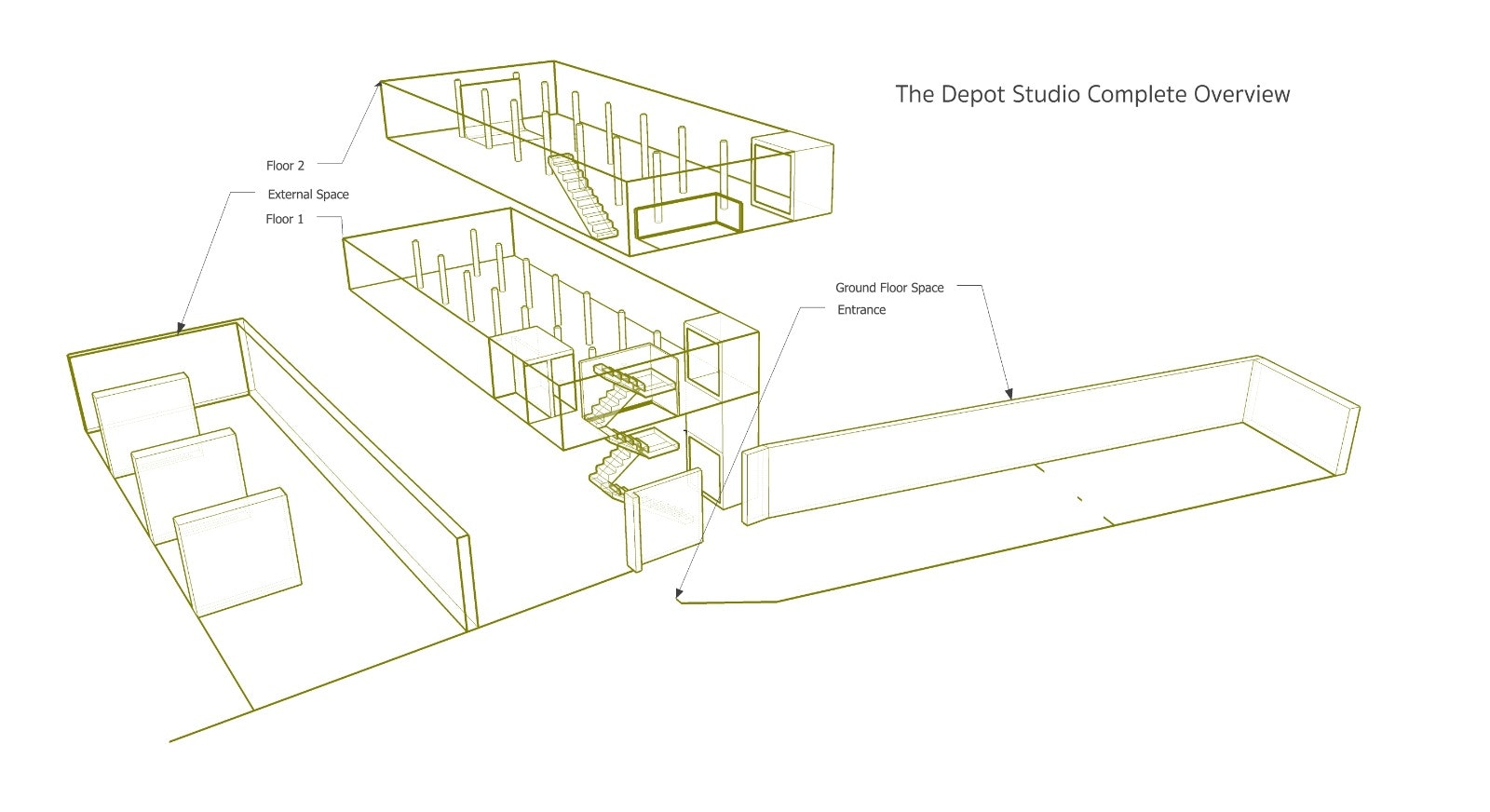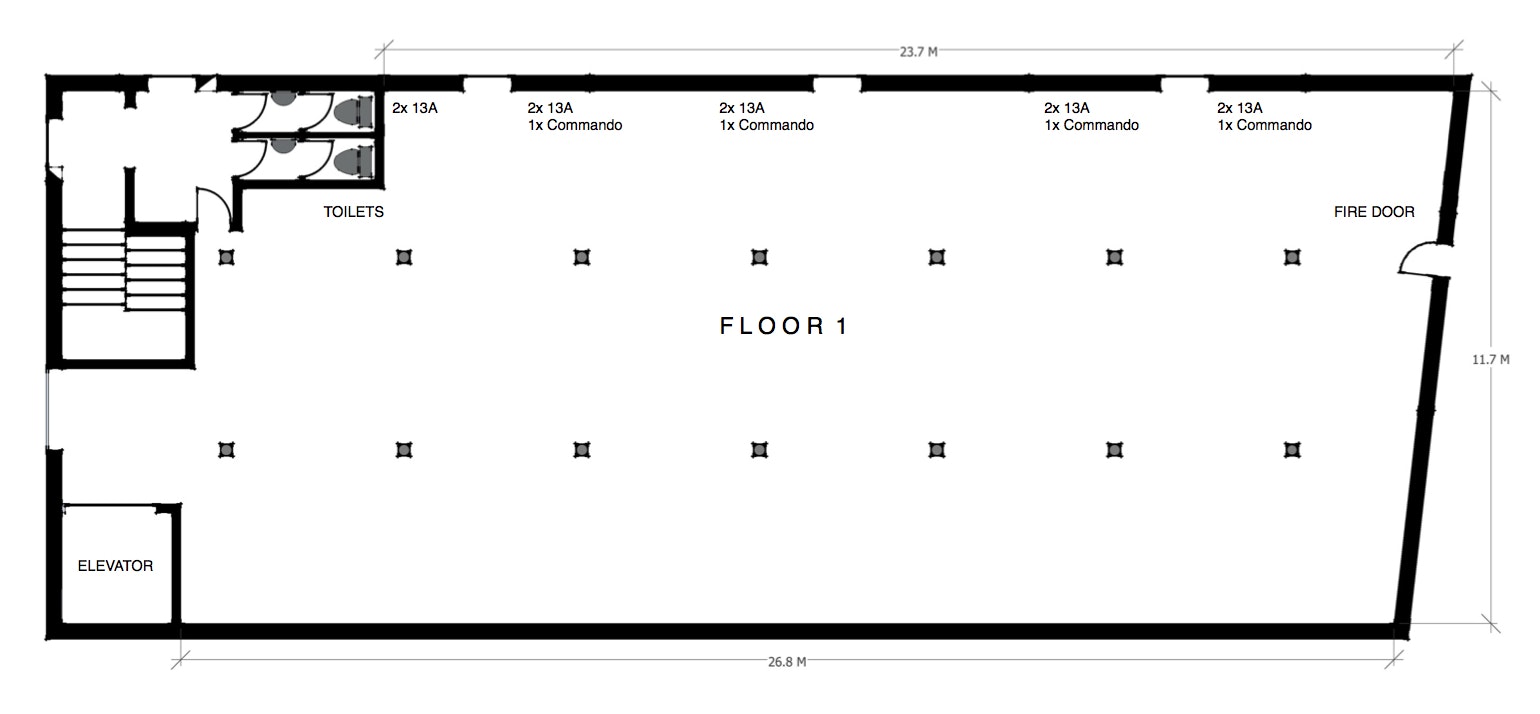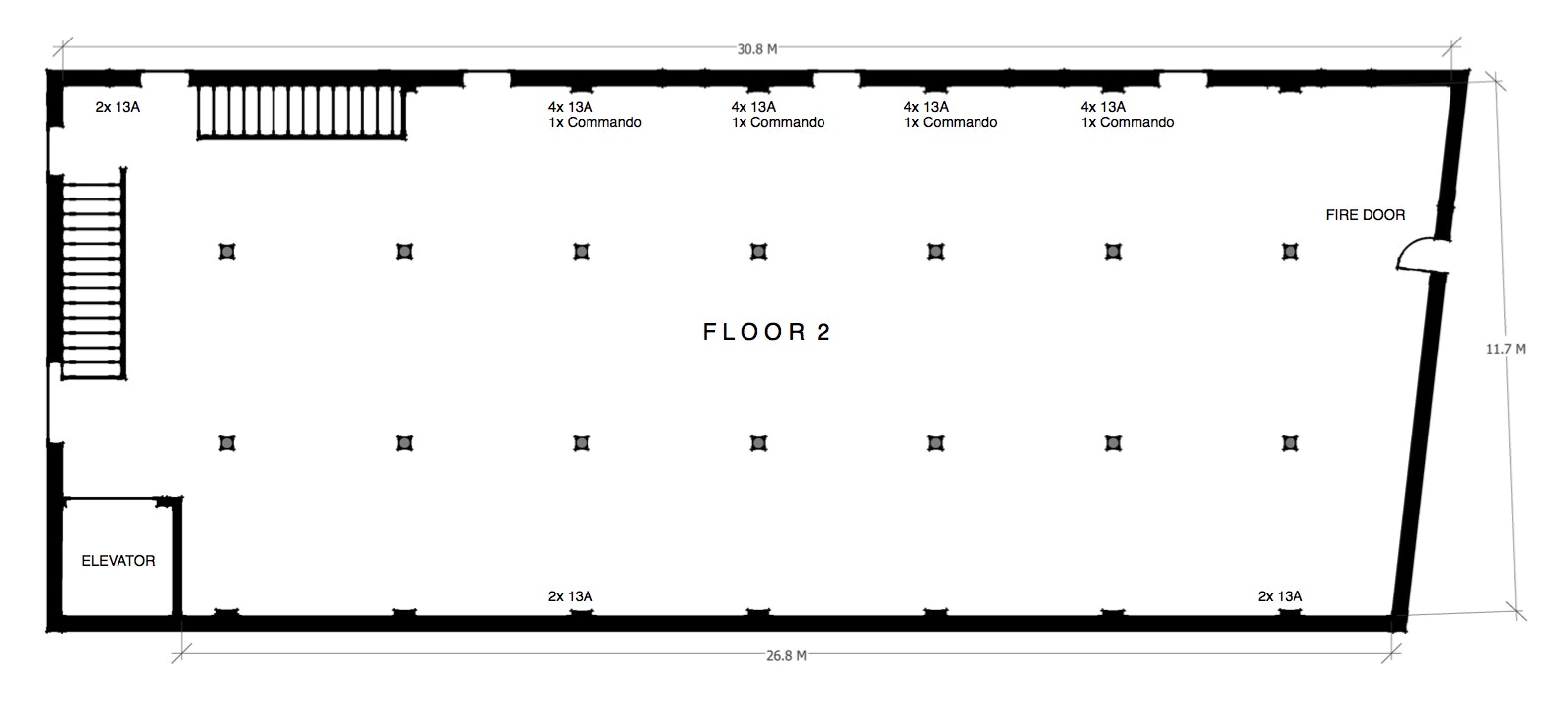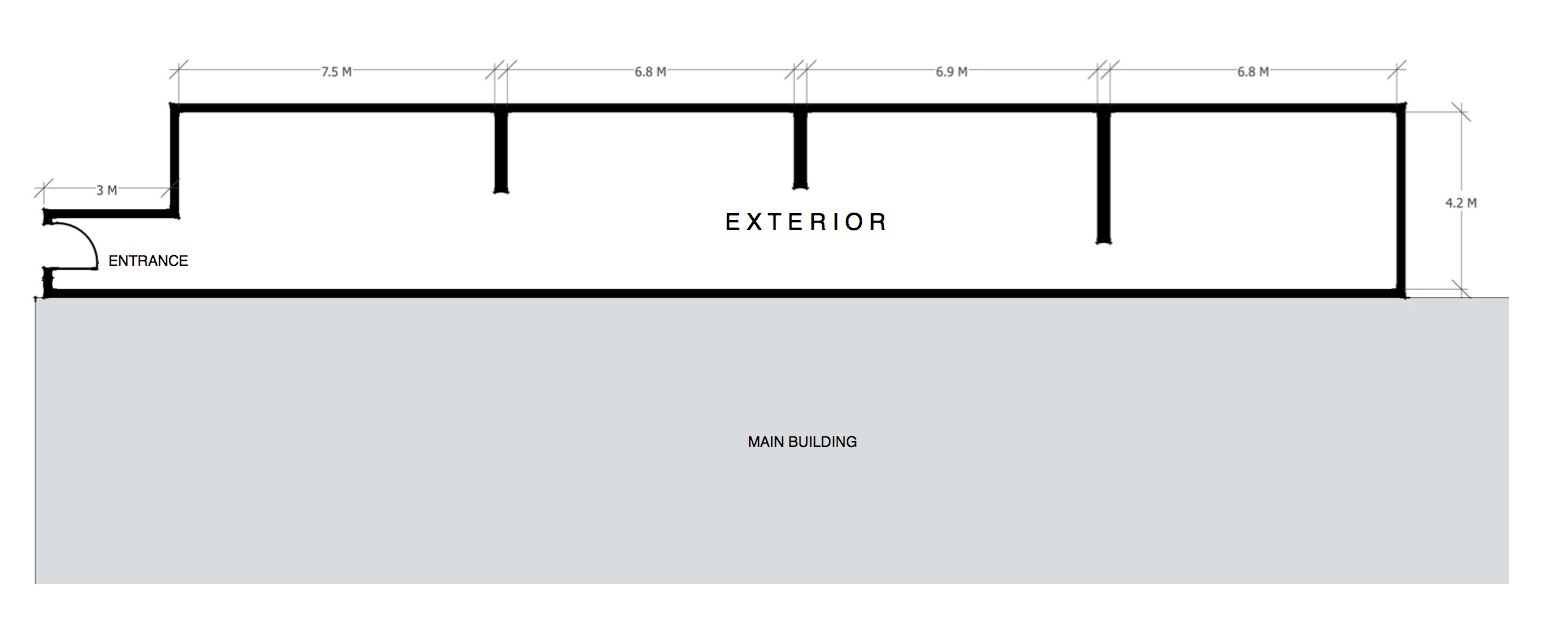 ---
E L E C T R I C A L S P E C S


100A single phase service
Floor 1:
5x 13a double sockets
4x 16a commando
Three Phase power point - Able to be fed to both floors.
Floor 2:
10x 13a double sockets
4x 16a commando
---
A D D I T I O N A L I N F O R M A T I O N


Dimensions
Floor 1: 3000sqft
Floor 2: 3000sqft
Exterior: 1500sqft (approx)
Loading
Access to freight elevator on ground floor, entrance large enough for medium wheel base vehicles to access.
Parking

There is parking for approximately 4 vehicles on the drive and 8 in the ground floor unit, this is dependant on whether these areas would be used for shooting.
There is pay metre parking outside- this is acceptable in moderate numbers as the neighbours must be taken into consideration.
Two nearby car parks:
Closest, approx 5 minute walk:
https://goo.gl/maps/wNzcgSpU8NiT3jt39
Multi-storey at Lewisham shopping centre, approx 10 minute walk:
https://goo.gl/maps/xZJr4bFpMsG7F65S8
Please also bear in mind that public parking could effected due to covid

COVID

The space consists of three large open rooms where social distancing can be maintained. Every shoot must adhere to stringent COVID health and safety guidelines in accordance with Government regulations.
Access
24 hour
Amenities
Toilets located on the Floor 1
Kitchen facility located Floor 2
Local shops and restaurants